The underlying realities that govern your business are slippery. You know the numbers are there — lurking somewhere behind the scenes as your mission-critical processes unfold — but that doesn't make them easy to get a handle on, let alone leverage.
Most organizations handle this by implementing enterprise workflow management frameworks geared toward keeping up with modern trends: digital transformation, automation, AI, and new tech adoption.
The thinking is that by promoting heightened visibility into core processes, enterprises can master CRM, HR, asset management, accounting, trading, and manufacturing — so, essentially everything you need to succeed from an enterprise resource planning standpoint.
ServiceNow is one of the most popular tools for getting this job done. Interestingly, however, the companies that adopt ServiceNow don't all go by the same playbook, nor should they.
So how is ServiceNow leveraging industry trends to help companies survive the 4th industrial revolution? How did ServiceNow manage to take the lion's share of the market in 2021 — a solid 40.1 percent? Here's how this ERP provider is still going strong after almost 20 years in the business and what on-demand professionals and companies can learn from the journey.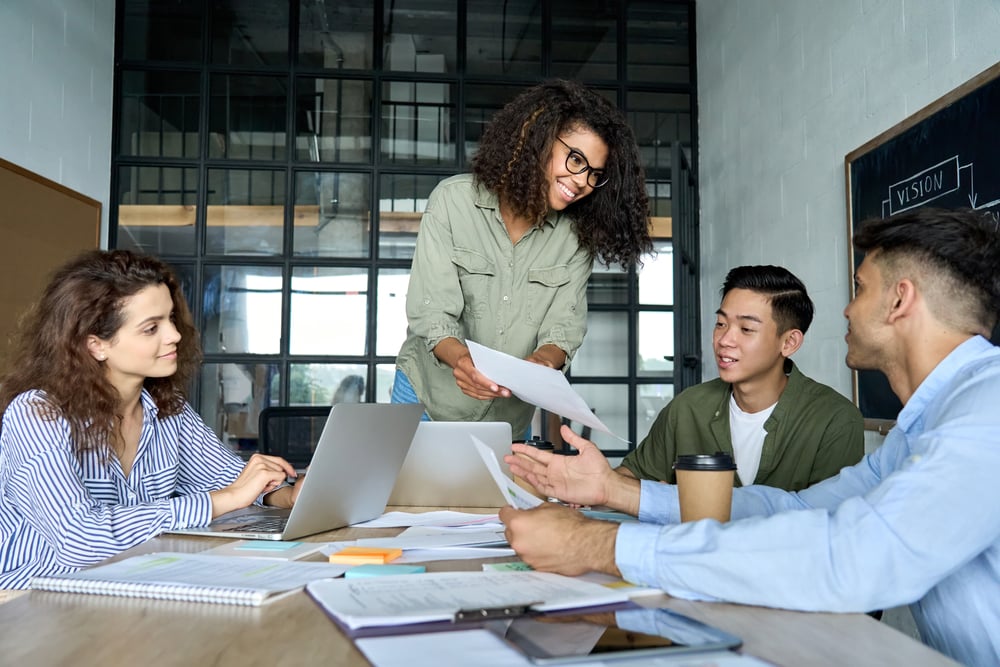 The ServiceNow Story Till Now
Founded in 2004, ServiceNow is a cloud-based software as a Service (SaaS) provider for business-oriented technical management support. It specializes in IT service, business, and operations management – accordingly letting users oversee projects, teams, and customer interactions via countless plugins and apps.
What makes ServiceNow popular? There are many reasons, but one standout is how accommodating the ServiceNow portfolio is.
Over time, the company has developed a wide range of products designed to support different workflows, software deployment and development strategies, and work styles. For instance, you can use it to implement ticketing systems, pipelines, instance management dashboards, or even custom business apps that leverage machine learning and AI.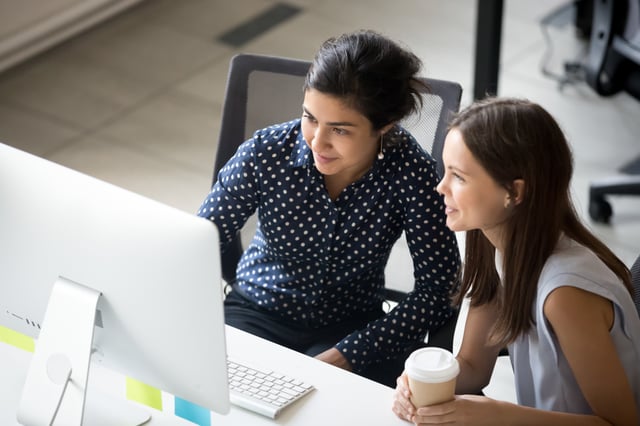 The next massive selling point is also inherent to the enterprise-first business model: While it's not the only company to offer distributed SaaS solutions, it's well known for its investments in productivity-boosting features. For instance, Forrester Consulting even found that companies can increase their capital efficiency by 30 percent using ServiceNow for IT business management.
ServiceNow products commonly take centre stage in sectors such as security, healthcare, education, operations, customer service, and HR — and this isn't surprising. The company's focus on safety and data integrity comes complete with a litany of compliance-oriented tooling, including offerings that satisfy SSAE, GDPR, ISO/IEC, FedRamp, and Government of Canada Cloud Provider certification requirements.
ServiceNow has long been a recognized digital transformation partner, but its star really started shining over the last decade. 2022 marked the 9th consecutive year that Gartner named it as a Magic Quadrant for ITSM Leader — when the company also took the crown as the leading ITSM provider, sharing 58 percent of the sector's global revenue with Atlassian. This timeframe also coincided with the platform making a definite shift from IT-focused management and oversight tools to a more comprehensive workflow-powering ecosystem.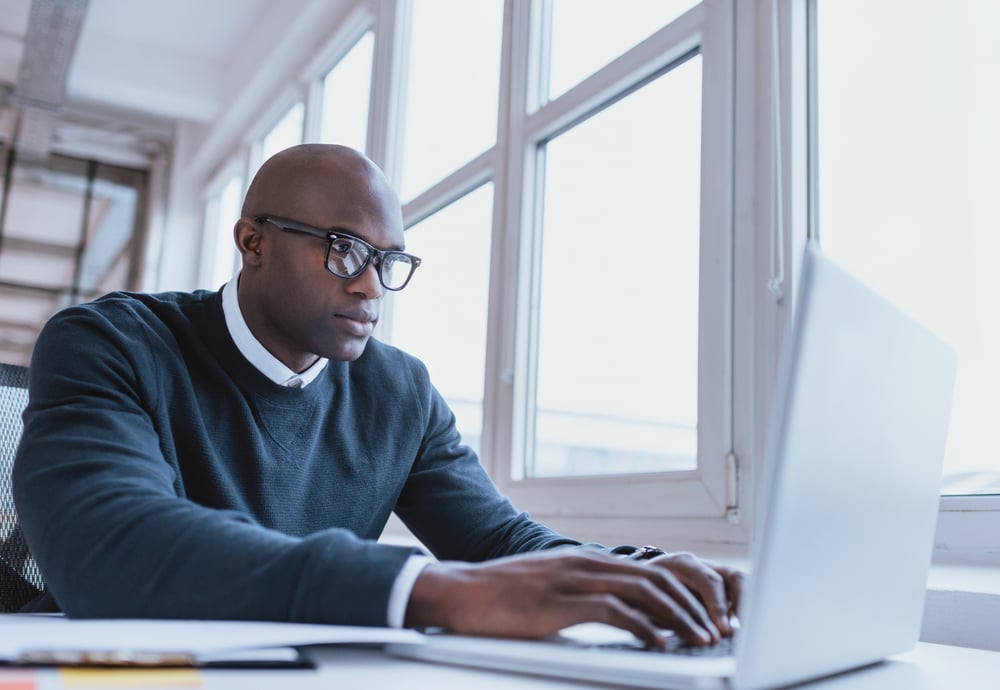 What to Understand as a Consultant or Business User
ServiceNow's strong market performance doesn't just mean this is a good time to start brushing up on certifications. It's also telling that in 2022, the company was the market revenue leader despite having fewer customers than its closest rivals.
In other words, part of ServiceNow's business angle involves charging premium prices for their platform and various features. Projects like ESG reporting dashboards, machine learning-powered shopping apps, and municipal resource management systems aren't exactly known for being budget-friendly.
Companies are willing to pay for quality, but the key is to know how to properly get the most out of the platform so that those costs are worth it.
Service Now Trends to Know
So what's the difference between a transformative tool built with ServiceNow and a budget black hole? The enterprises that succeed with this platform do whatever it takes to keep their projects moving in the right direction, and in most cases, this means bringing on outside help.
Of course, it doesn't hurt that ServiceNow incorporates some pretty handy features that set it apart from its less costly competitors, like Jira and SAP. A 2022 report from Deloitte laid some of these bare, painting a fairly clear picture of what the company's doing right. Here are just a few of the bigger trends and highlights: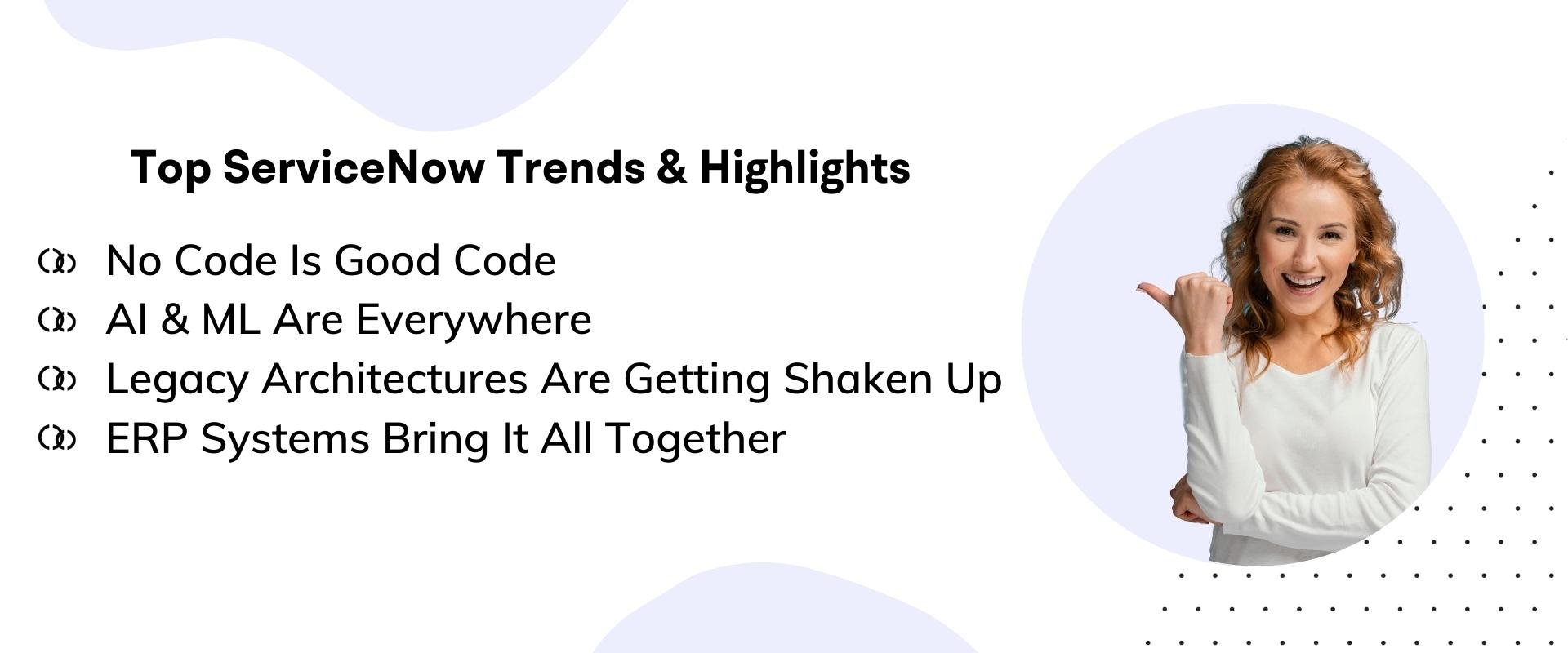 No Code Is Good Code
As we hinted earlier, ServiceNow's origins were rooted in serving IT clients — the people who keep the lights on when website demand spikes or the sales team requests a new feature. Today, however, the company has fully embraced the low/no-code movement: You can still build custom code-heavy solutions, but other options exist.
This might actually be a good thing for on-demand hiring – not only do companies still need help with ServiceNow's nuances, but skilled developers can accomplish great things even faster.
AI and ML Are Everywhere
In line with the migration toward low-entry-bar workflow management, more companies are embracing machine learning in less-than-conventional applications. From customer service chatbots and smart production management assistants to computer vision troubleshooting at remote job sites, we're clearly living in a post-AI world.
ServiceNow makes it easy to get on board. Its AI and ML offerings include customer service management and field service management features, CRM integrations, and external client service delivery add-ons. What's more, ServiceNow unifies these systems under a single umbrella, giving business leaders a more complete picture than they might get by building from the ground up.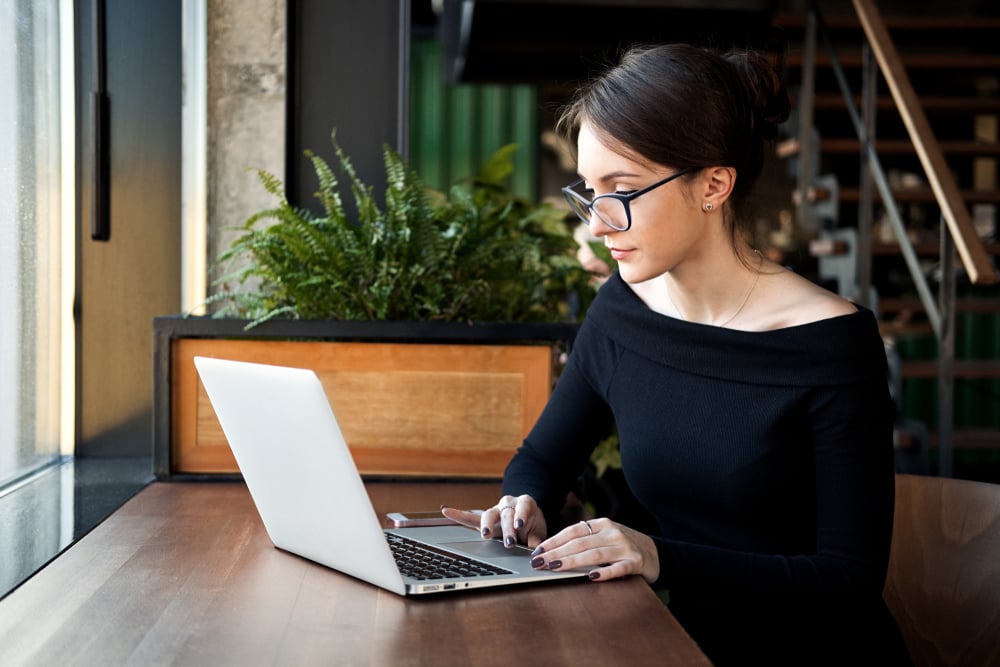 Legacy Architectures Are Getting Shaken Up
ServiceNow users like the platform because it lets them dive into their digital transformations decisively — With so many integrations and features, it's easy to cut the cord and make a fresh start with something new.
ServiceNow's power to disrupt legacy enterprise architectures is another outcropping of its flexible, productivity-centric design. For instance, switching to low/no code engines grants you access to more rapid digital workflow creation practices, and you can leverage existing industry-specific solutions geared toward your sector. In short, you don't have to limp along with old technologies when you want to make new moves.
ERP Systems Bringing It All Together
ERP systems are helping companies harmonize how they operate and manage their workflows. Why fight an impossible battle to manage everything as you simultaneously diversify your offerings, marketing channels, and product strategies? Companies that want to grow build universal ERP foundations they can use to gain universal oversight.
ServiceNow's product architecture has catered to this idea from the beginning. The platform's migration towards less code and enhanced accessibility will only make it more suitable for ERP — particularly if you want to leverage predictive analytics, aggregate omnichannel data, and automate manual processes to save time.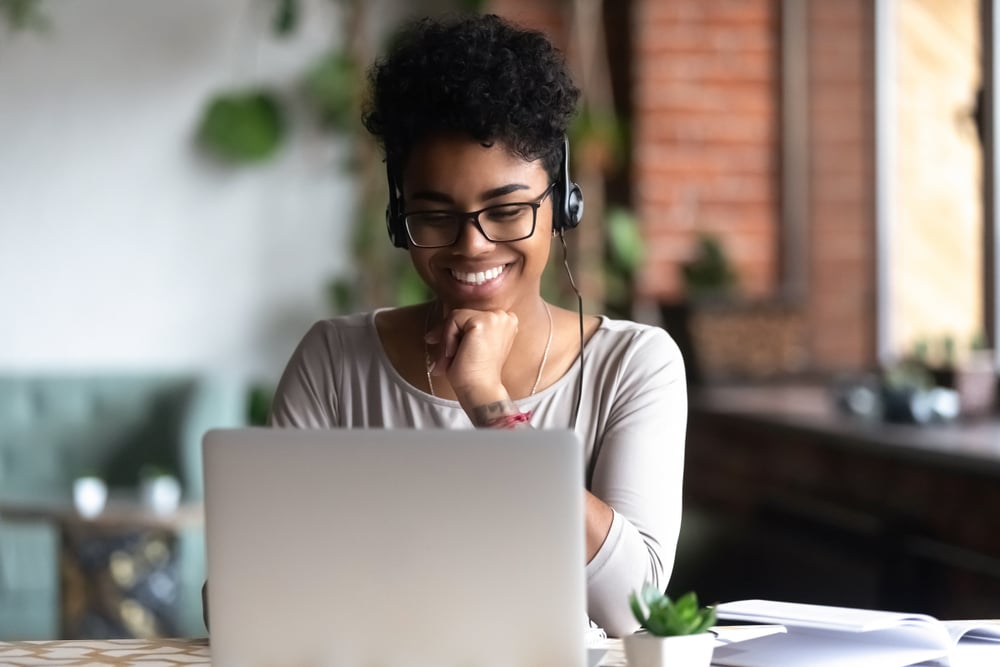 How Companies Can Match the Pace
The way we do business is changing, and there's no going back. Low-code, AI and ML, new technology, and ERP system implementations are already the norm.
Hiring ServiceNow ERP specialists is the easiest way to keep up. Oomple is the ideal online platform for playing a critical role in an organization's digital transition — or finding specialized help for your company's ServiceNow journey.
Stay ahead of the curve and make sure you're ready for whatever business throws your way: Book a call with an Account Manager today.