OUR MISSION
We are the leading global marketplace empowering the next generation of on-demand professionals connecting them directly to companies looking for an agile workforce.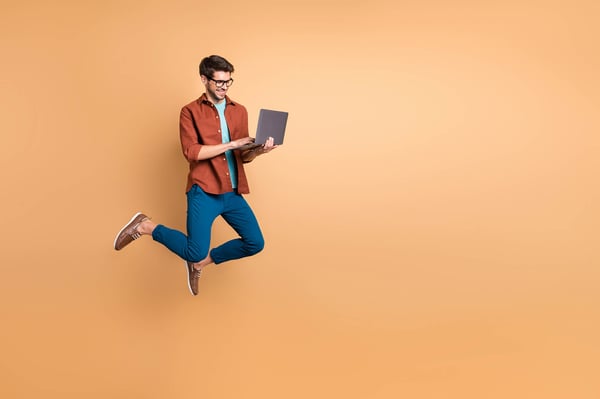 Who we are
We're not an average software or staffing company. We've put our heart and soul into disrupting the current staffing industry to provide better solutions and bridge the gap between companies and freelance professionals.
We've developed a platform that combines the perks of a marketplace with all the integrated business tools and support team you need to succeed.
Our marketplace provides you with transparency, access, networking, marketing and better rates. Our business platform provides you with all the tools you need to hire or get-hired and manage all your work more efficiently, in one convenient hub.
Our innovative technology and team of experts matches companies and On-demand Professionals faster and more accurately to ensure you get the top results. Professionals on Oomple are highly skilled and work on longer, higher-tier contracts to support larger company projects.
We are the future of work.
Our Story
"Starting Oomple was really a no-brainer after my experiences hiring and working with consultants." - Norm Daigle, CEO & Co-founder.
"In my previous career, I relied heavily on staffing agencies to send me consultants to help fill skill gaps for important projects. However, around 90% of the time, the consultants we'rent a good fit or their skills weren't relevant for the project at hand. This was very stressful, time-consuming, and costly for us. But I continued outsourcing this way because there was no better option.
After over 20 years of outsourcing this way, I knew something needed to change and that the current staffing model was broken.
It was time to transition the consultant staffing status-quo over to a marketplace model rather than an agency model to facilitate the process for all parties involved.
Oomple was created to switch the focus by providing simplicity and convenience to give the power back to the company and consultant. We wanted to become a facilitator to the market, not a barrier."
Norm Daigle
CEO & Co-Founder
With over 20 years of experience in software development and consulting services, Norm has firsthand familiarity with both sides - from hiring consultants to offering expertise on a contingent basis. He has a vision of revolutionizing the current staffing model, using innovation to support the evolving workforce.
Serge Casault
COO & Co-Founder
Serge also comes with 20+ years in the information technology industry. His experience spans across global services and software organizations in various delivery and operations positions — Serge is a builder at heart. He believed it was time to change the the contingent workforce and staffing industry and co-founded Oomple.
Callie Garvey Munro
Chief Product Officer
Callie has spent the last 10 years working in corporate tech. At Oomple, she is passionate about building a platform to truly support companies and professionals with their needs. What
she
loves most about leading a tech-driven work life and a slow home life in the woods, is the opportunity for one to meaningfully influence the other.
Sarah Powers
Chief Revenue Officer
Sarah has over 10 years in Sales & Marketing across various industries. Sarah is always thinking ahead & trying to solve tomorrow's problems today. She is inspired by people, nerds out on data and likes to get things done. She is inspired by the future of work and the opportunity to have a positive impact on it.
Our Name & Logo
We're not an average software or hiring company. We've put our heart and soul (with laughs and tears) into developing a platform that bridges the gap between companies and freelancers. We believe it's time to change the way freelancer professionals are selected, developed and deployed to projects for better & faster results.
Bridging the Gap
Let's be honest, for yours there's been a gap in recruiting practices. There's a lack of visibility for both companies and professionals. A lack of visibility of market, average rates, supply versus demand, just to name a few... We're here to bridge that gap by adding transparency and empower each side the ability to plan proactively.
Build Connections
We focus on the overlap where company's needs and freelance consultant skillsets meet. We leverage over 50 data points and AI to help connect, grow and match. Our platform is designed to create a better experience for both companies and freelancer consultants.
We're in this together
We believe that diverse experiences and perspectives are what makes any team great. We're a team of creatives, innovators, pun masters, go-getters, dreamers & snack connoisseurs. We're proud of what we've built and of the awesome people that we've worked with along the way.
We're changing the way hiring and working is done between companies and on-demand talent to make it a seamless and successful experience.
Through Oomple, we also want to build a community that uplifts and supports each other.
Connect, interact, grow, and find your dream team

. We want to ensure everyone feels included, welcomed and has an equal opportunity.