Find The Best Candidates at The Right Time with Oomple Copilot
Oomple Copilot is more than just an ATS or a CRM - it's a tool that enables recruiters, sourcers and agencies to focus on building relationships, build proactive candidate pipelines and network.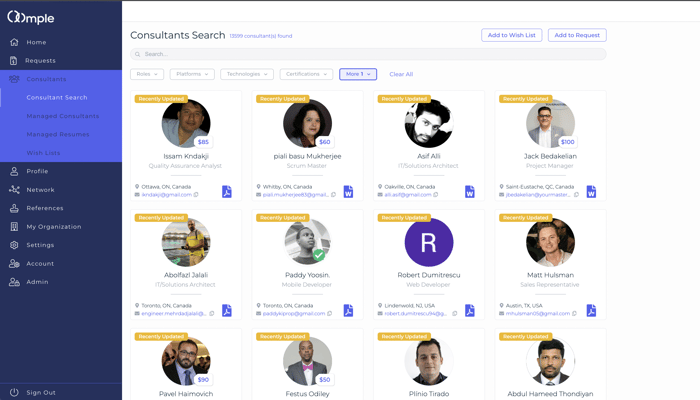 Search an Active Network of Professionals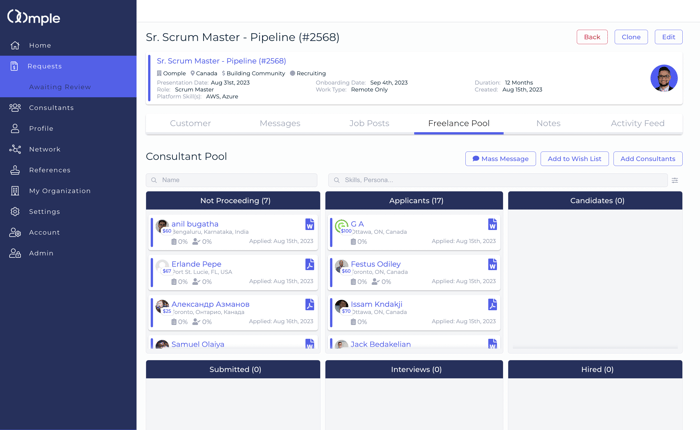 Manage and Nurture Candidates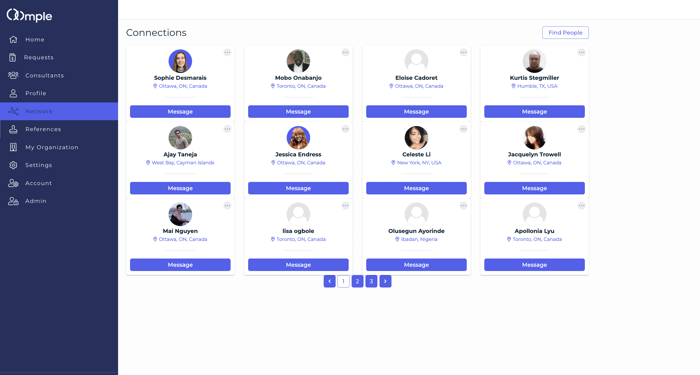 Proactive Sourcing & Pipeline Building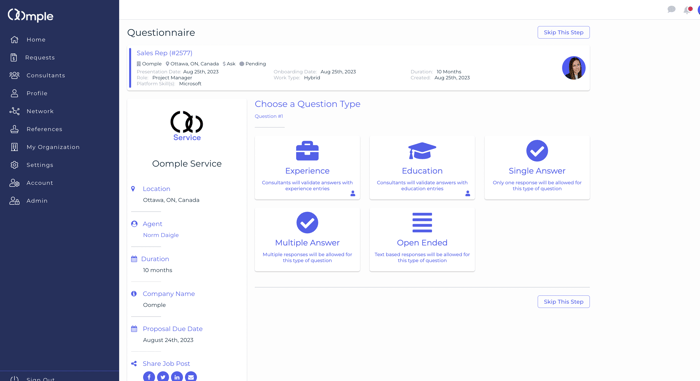 Quickly Qualify & Filter Candidate Pools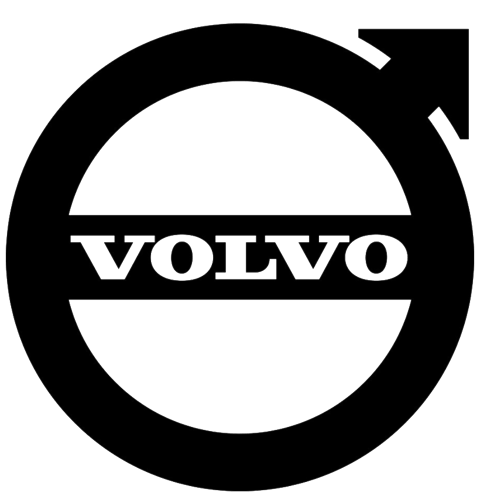 Make your relationships
work for you
Your recruiters and sourcing team require more than a basic applicant tracking system. What they truly need is a flexible, affordable solution that enables them to foster genuine connections with candidates.
Oomple Copilot is your budget-friendly answer, going beyond mere emails or LinkedIn messages, and providing accessible nurturing capabilities to build authentic relationships.
8
+ Hours
Saved onweekly outreach
10
+ Hours
Saved on weekly communication
"Oomple's innovative platform has a more positive and beneficial approach to both consultants and agencies. They've always been committed to understanding our business priorities. We're able to really leverage the platform to meet our complex placement needs."
Stay ahead by building proactive relationships & talent pipelines.
Craft uniquely personalized candidate journeys at every stage with Oomple Copilot.
"Oomple's innovative platform has a more positive and beneficial approach to both consultants and agencies. We're able to really leverage the platform to meet our complex hiring needs."