Reimagining
the Future of Talent Relationship Management
Talent management extends beyond hiring. It nurtures, grows, and strategically allocates talent to drive organizational success. With Oomple Copilot, one-time, fleeting relationships and transactional interactions with candidates are a thing of the past.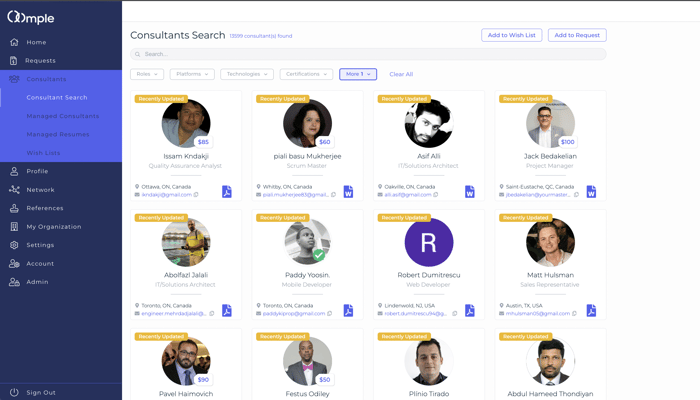 Search an Active Network of Professionals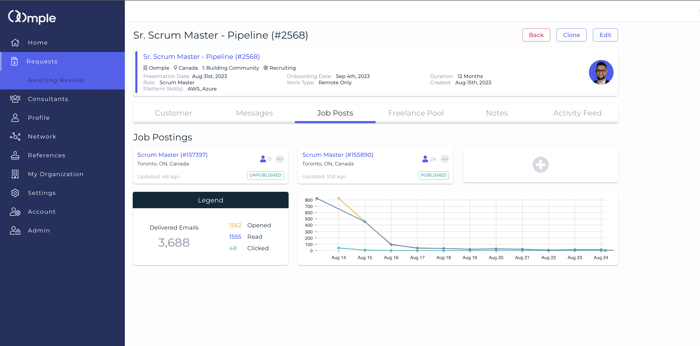 Build Proactive Candidate Pools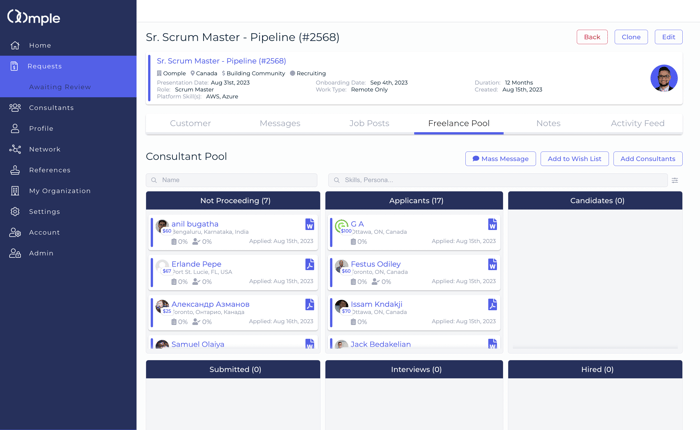 Seamlessly Manage & Nurture Candidates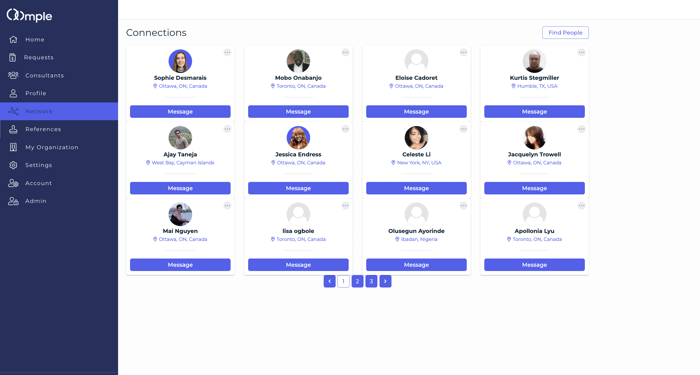 Proactively Grow Your Network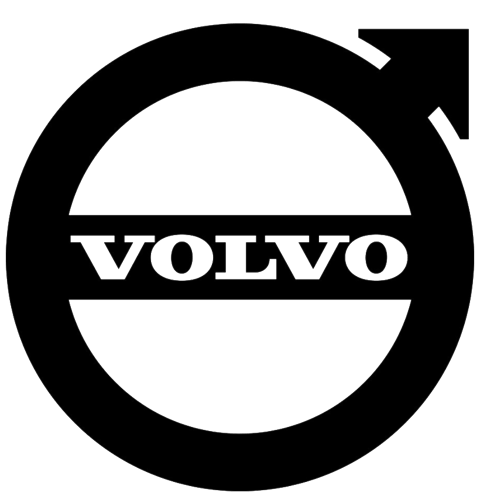 In today's fiercely competitive talent landscape, your talent acquisition team deserves more than just an applicant tracking system
They deserve a budget-friendly solution that empowers them to cultivate authentic relationships with candidates. Enter Oomple Copilot – your cost-effective ticket to extending beyond simple emails or LinkedIn messages, offering user-friendly nurturing features for building real connections.
8+ Hours Saved
On Weekly Outreach
It's challenging to effectively source and engage freelancers, consultants, and other on-demand professionals effectively. Say goodbye to wasted efforts on disinterested candidates.
With Oomple Copilot's talent relationship management platform, including unlimited access to our active network, availability tracking, and profile nudges, you can reclaim up to 8 hours a week of your valuable time.
10+ Hours Saved
On Weekly Communication
Supercharge your talent relationships with Oomple Copilot. Centralize your candidates, leverage bulk messaging, and save up to 10 hours a week. Spend your time nurturing connections, not chasing them. Build stronger candidate relationships effortlessly.
Unlimited Relationships
One Fixed Price.
Finding the perfect talent match often comes with a hefty price tag, from navigating costly tools to managing margins. At Oomple, we're here to change the narrative – shifting the focus from your budget constraints to proactively cultivating invaluable relationships. Unlock the full potential of your talent search without the burden of financial worries.
Empower Your
Talent Relationship Management
with Oomple Copilot
Elevate your talent relationship management with Oomple Copilot, offering proactive contract planning with availability tracking, a centralized and transparent hub for applications across different companies, and the ability to manage your entire business in one place, encompassing everything from candidate experience to documents and billing.
1000
+
Of new opportunities each month
550
+
Companies and agencies on the platform
96
%
Satisfaction on opportunity matching
Your Journey to Talent Success Begins Today
Experience Proactive Recruitment and Build Lasting Connections with Oomple Copilot.