Oomple Launches a Self-Serve Subscription Platform, Improving The Way Companies And Agencies Hire Talent. And empowering on-demand professionals to obtain access to higher-value, specialized contracts.
We're excited to announce that we've launched a new self-serve subscription service!🚀
We understand the pain points that companies looking for talent and staffing agencies are facing when it comes to finding talent:
Challenges

searching and engaging

with on-demand professionals
Time-consuming and complex efforts in identifying the best matches
Difficulty

building benches

of qualified candidates
Lack of access to tools that reduce time spent on daily tasks
With this in mind, we've put our all into building a one-stop-shop solution!
Oomple's platform matches you with the right talent fast - what better way to tackle your hiring pain points than to give you direct access to our platform of top vetted on-demand professionals?
Here are some key product features you'll unlock when you subscribe:
🎉 Active Network: Search our active network of vetted professionals
🎉 Unlimited Access: Unlimited posts, searches, communication, and matches
🎉 Direct Communication: Simplified communication and the ability for mass messaging
🎉 Networking Tools: To build your network, create wish lists & build a company brand
🎉 Cost Savings: Features designed to cut down your time spent searching, vetting and matching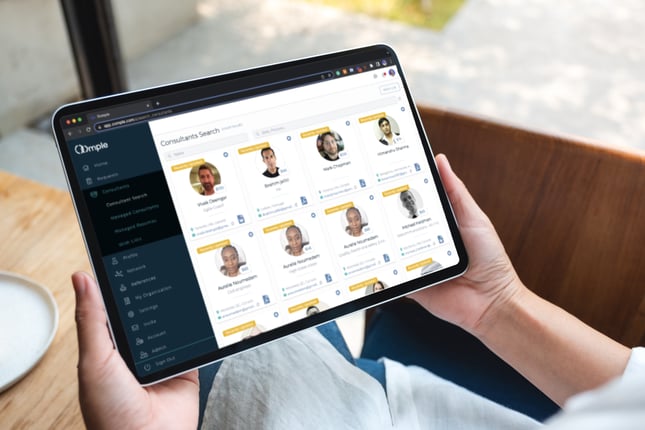 Oomple CEO, Norm Daigle, states "We saw the need in the market for an easier way to search for, hire, communicate with, and build benches of candidates. Combining our market expertise, along with our platform of over 50,000 top-vetted on-demand professionals, we built a self-serve subscription platform allowing companies and agencies to better connect and match with their desired candidates. We know how much time and effort goes into sourcing the right talent and building your talent network, and we are excited to launch this new product to help you achieve all of your hiring goals."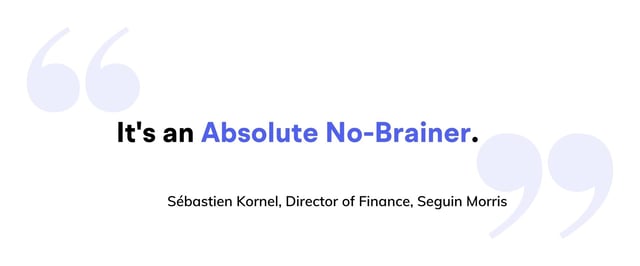 "It's an absolute no-brainer", Sébastien Kornel, Director of Finance at Seguin Morris, said when asked why he chose to subscribe to the platform. With unlimited access to Oomple's network of on-demand professionals, Seguin Morris will be able to find the talent they're looking for at an affordable rate and build benches of candidates to continue to grow their company in the future.
Our self-subscription service will benefit not only companies and agencies but our network of On-Demand Professionals as well! The launch of this platform will mean that more opportunities will be posted on the platform, resulting in even more connections and high-value contracts available for our network of consultants. We encourage all of our on-demand professionals to make sure your profile is up to date so that you don't miss out on great opportunities!
The future of work is here, and we're paving the way for how companies and agencies hire; and how on-demand professionals find work. By creating a fully automated platform, we're allowing companies and on-demand professionals to not only save time and resources but to also take control of the entire process.
Are you struggling with finding and engaging with on-demand talent? Oomple is here to offer the necessary platform for growing your business. Learn more about our self-serve subscription model and how we can help you!