The Resignation Boom and What It Means for Businesses
Sep 16, 2021

6 min read

At one time, companies and staffing solutions could accurately predict the number of employees who would resign in a given year. Accurate forecasting allowed them to devote the right resources to finding, hiring, and onboarding employees to replace existing ones who left to retire or seek other opportunities.
In 2020, though, everything changed. Many companies began losing their workforce as resignations piled up in managerial and HR inboxes around the world. Experts have dubbed this phenomenon the "Great Resignation," and believe that its effects on the global business world could continue for years to come.
In this article, we'll cover how the Covid-19 pandemic sparked the Great Resignation, how it continues to affect human capital management in virtually every industry, and how professionals and employers can redefine work together for the benefit of all.
Covid-19's Role in the Great Resignation
The Covid-19 pandemic accelerated resignations across age groups and job titles, thanks to restrictions imposed in countries around the world. Mid-career resignations rose significantly as the pandemic unfolded - workers ages 35 to 45 all turned in at least 19% more resignations in August 2020 than in August 2019. Of these workers, the 40 to 45 crowd saw the largest increase - 25.1%.
Today, ongoing restrictions in many areas, coupled with concerns surrounding Covid-19 variants and breakthrough infections, continue to drive the resignation boom. From April to June 2021, 11.5 million workers left their jobs. When Microsoft conducted a poll of 30,000 workers, they discovered that 41% were thinking about quitting or actively looking for other roles.
The Great Resignation isn't just picking up momentum because of pandemic fears, though:
Today's Employees Are Reprioritizing Their Lives
In many areas of the United States and other countries, the effects of the Covid-19 pandemic have begun to wane. Businesses that survived the worst of the pandemic have reopened and welcomed workers back to the office or workplace. In some areas, social distancing and mask restrictions have been lifted for people who have been fully vaccinated, creating the impression that the pandemic has finally lost its grip on society.
Still, the personal and professional disruption the pandemic has brought to many lives has changed the way employees think about work. In a survey conducted on LinkedIn, 74% of respondents said that the time they spent at home during lockdowns or shelter-in-place orders led them to rethink how they wanted work to fit into their lives.
People are no longer willing to settle for spending half or more of their waking hours doing work they find unfulfilling. Instead, they are leaving their jobs in droves in search of greater flexibility, more money, and more happiness.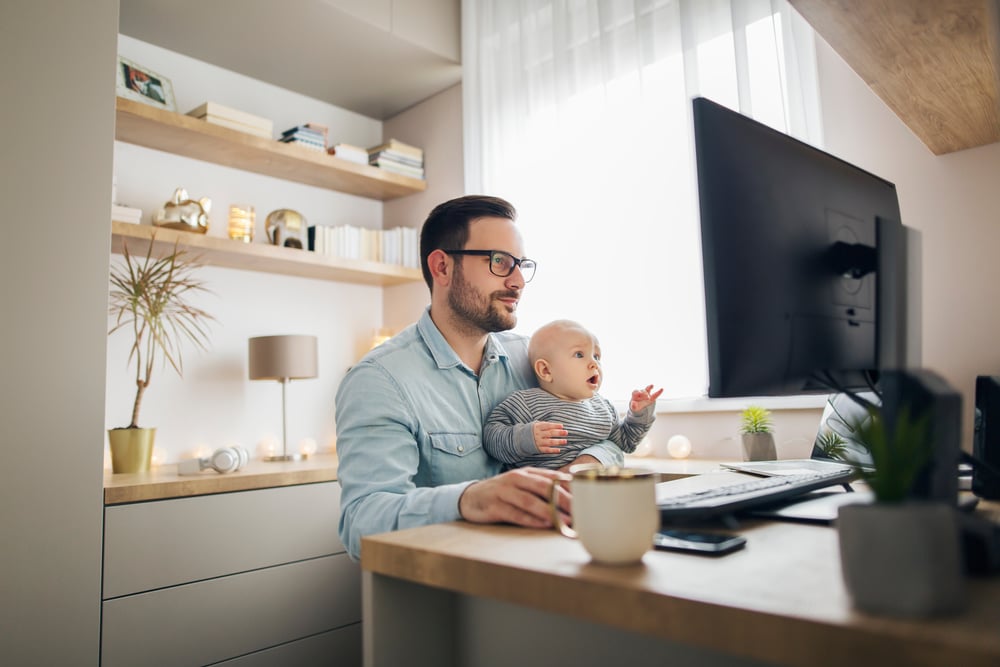 They want to be there for their families - many mid-career employees are balancing raising their children and caring for aging parents. They don't want the "quality time" they spend with their loved ones to be overshadowed by work,
They want to find meaning in their work, instead of just doing a job to make money. They want to know that their contributions are seen and appreciated and that they are truly contributing to a greater ideal.
They want employers who support them holistically, challenge them, and treat them as uniquely valuable team members.
This mass shift has created unique challenges for organizations that see the opportunity to grow in the post-pandemic world, but that cannot attract the employees needed to turn that growth into reality.
What Does The Great Resignation Mean For Businesses?
With employees leaving their jobs in record numbers, businesses find themselves struggling to attract the kind of talent they need to thrive in today's hyper-competitive business world. At the same time, they're losing their existing employees.
Not many years ago, attractive salaries and benefits were enough to attract dedicated, highly skilled professionals. In some industries - particularly tech - companies competed to offer incredible on-site benefits to snag talent away from rival firms. Facebook's onsite video arcade, Nike's lunchtime sports leagues, and Google's free gourmet lunches and massages are just a few examples.
Today, though, professionals are choosing work based far less on on-site perks, and more on how the work fits their lives.
The ability to work from home, maintain a flexible schedule, and earn more drives how people think about work. They're also looking for employers who genuinely care about their needs, happiness, and sense of fulfilment.
Staying in communication with both onsite and remote employees is critical to success. Asking open-ended questions, like "How can we help make your job better?" can make workers feel heard and valued.
Clear communication guidelines can also help employees stay connected and engaged. With the rise of remote work, you may have employees working across multiple time zones - guidelines allow for team interaction while minimizing work disruption.
How Can Employees Find Meaningful Contracts?
In an era when opportunities abound, but few stand out, potential employees can feel like "there are just no good gigs out there." They may have sent out a couple of dozen applications on LinkedIn or one of the big job sites, only to receive a handful of one-line rejection emails.
Finding meaningful work first requires examining your priorities. What are the most important elements of your relationship with an employer? What are the deal-breakers? What work sparks your brightest fire, and what work feels like wading through quicksand?
The more specific you can be about what you want your work to look like, the more effectively you can identify the right opportunities for you. This means less time and energy pursuing gigs that aren't a good fit.
Knowing where to find high-quality opportunities with established, reputable companies is also an important advantage for workers looking for meaningful contracts. Platforms like Oomple connect top-tier freelancing talent with vetted companies that care as much about every team member's success as they care about their own.
How Can Businesses Attract Top Talent?
If you're one of the many HR professionals, business owners, or other decision-makers losing sleep over how difficult it can be to attract top talent, you're not alone. Many businesses and recruitment agencies struggle to find talented employees willing to dedicate their expertise to help these companies succeed.
Fortunately, there is a "silver lining" to the Great Resignation. Despite the mass exodus of professionals across dozens of industries, today's companies have access to something that yesterday's businesses did not: Sophisticated, on-demand resources for attracting the best professionals on the market.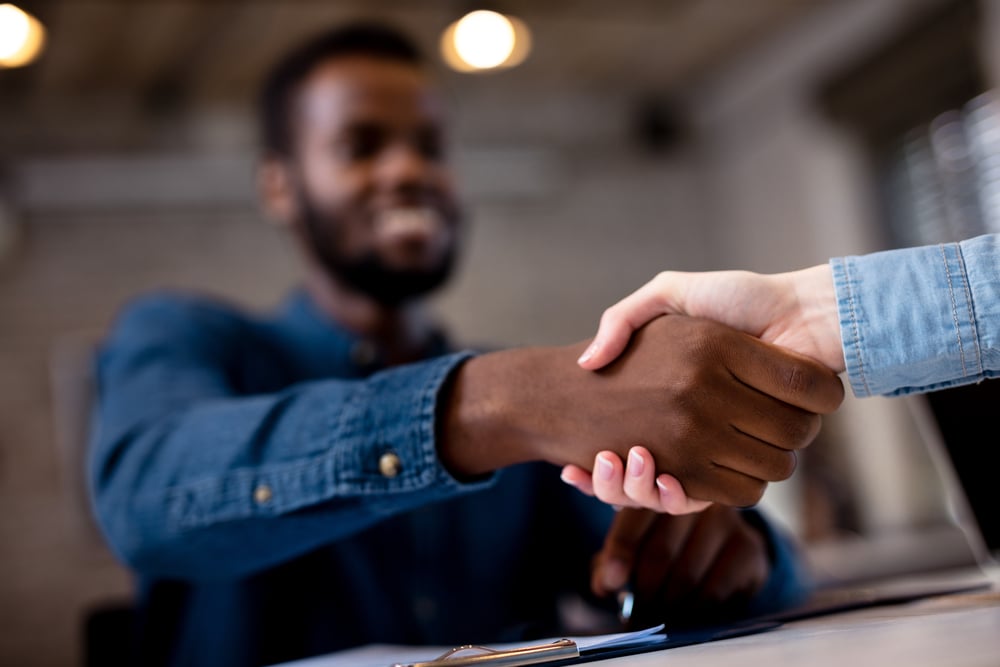 The most successful businesses are those that are taking advantage of these resources. Oomple's sophisticated platform puts your opportunities in front of highly skilled professionals - you get the leverage to hire freelancers who stay on top of their craft and know exactly what's working now.