Your Persona(s) is Your New Resume.
Aug 30, 2022

4 min read

On your Oomple profile, On-demand professionals must build their Personas to apply for roles.
We understand that this may be a new concept, but through feedback and innovation, we've found that Personas provide you with more options and better matches for best-suited roles.
Let's dive into all that is Personas, shall we?!
What is a Persona?
Persona = Resume
Essentially, you can think of your Personas as a better digital resume.
Much like a resume, you'll input your essential professional information, including your education, specialties, expertise and experience in a particular role (i.e. your Persona).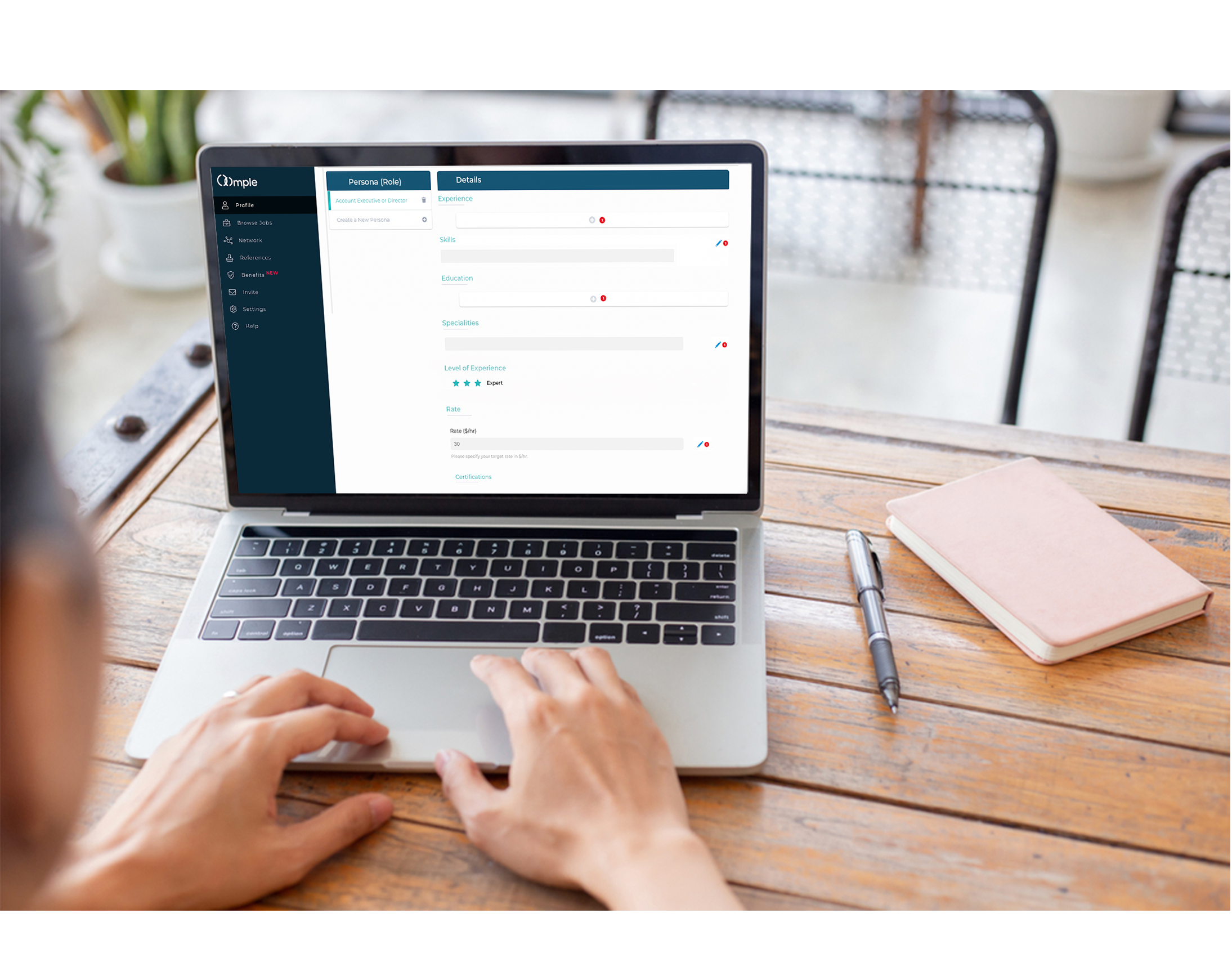 Why is it important?
Short answer: you'll be matched to more and better-suited opportunities!
The info you input in your Personas will be searchable by our Ai and matched to specific positions requiring your particular skills, experience, etc.
Our team will also share your Persona information with top prospective employers when proceeding with your application. This will help them determine if you're a good fit for the role and move you one step closer to landing a new contract.
We recommend that you get your profile and personas to 100% - meaning, you fill out every section of your profile and Persona. Completed profiles and Personas will increase your chances of being matched with a suitable contract two-fold.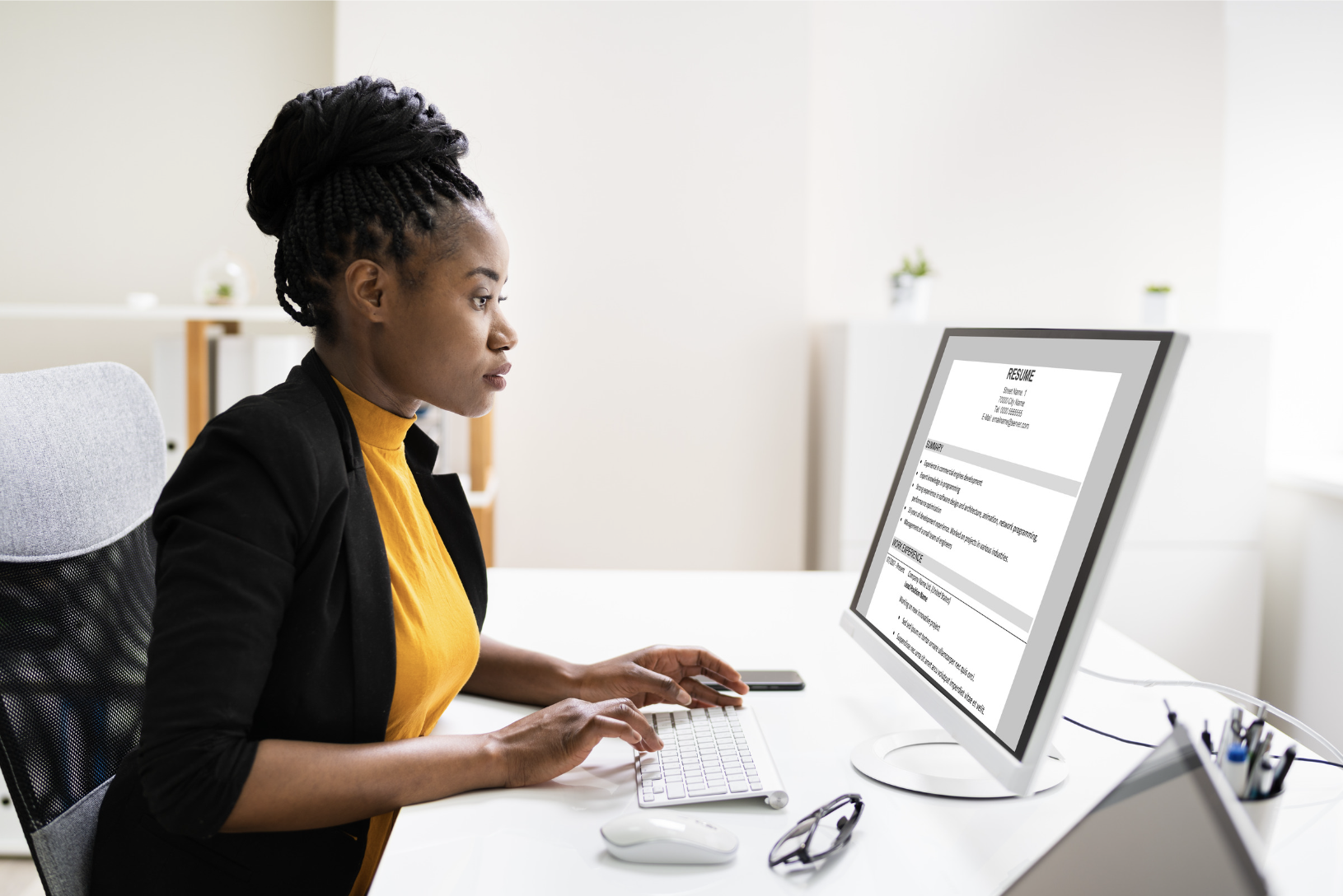 Why do we have multiple Personas?
Just like with a traditional resume, it's likely that you have more than one.
We don't want to pigeon hold you. We understand you may have different skill sets and roles. Personas help you represent your full potential.
Are you a Software Architect but open to opportunities as a Developer? Are you a Project Manager who doubles as a Business Analyst?
Your field might also have a vast scope in which you can take on various roles. For example, as a Marketing Expert, you may have several Personas, such as SEO Expert, Full Stack Marketer, Partnerships Director, Digital Marketing Strategist, etc.
If you prefer to stick to your niche and only have 1 Persona, that's okay too! Whether you have one or many roles, Personas is where you showcase your background and skills to apply to different positions.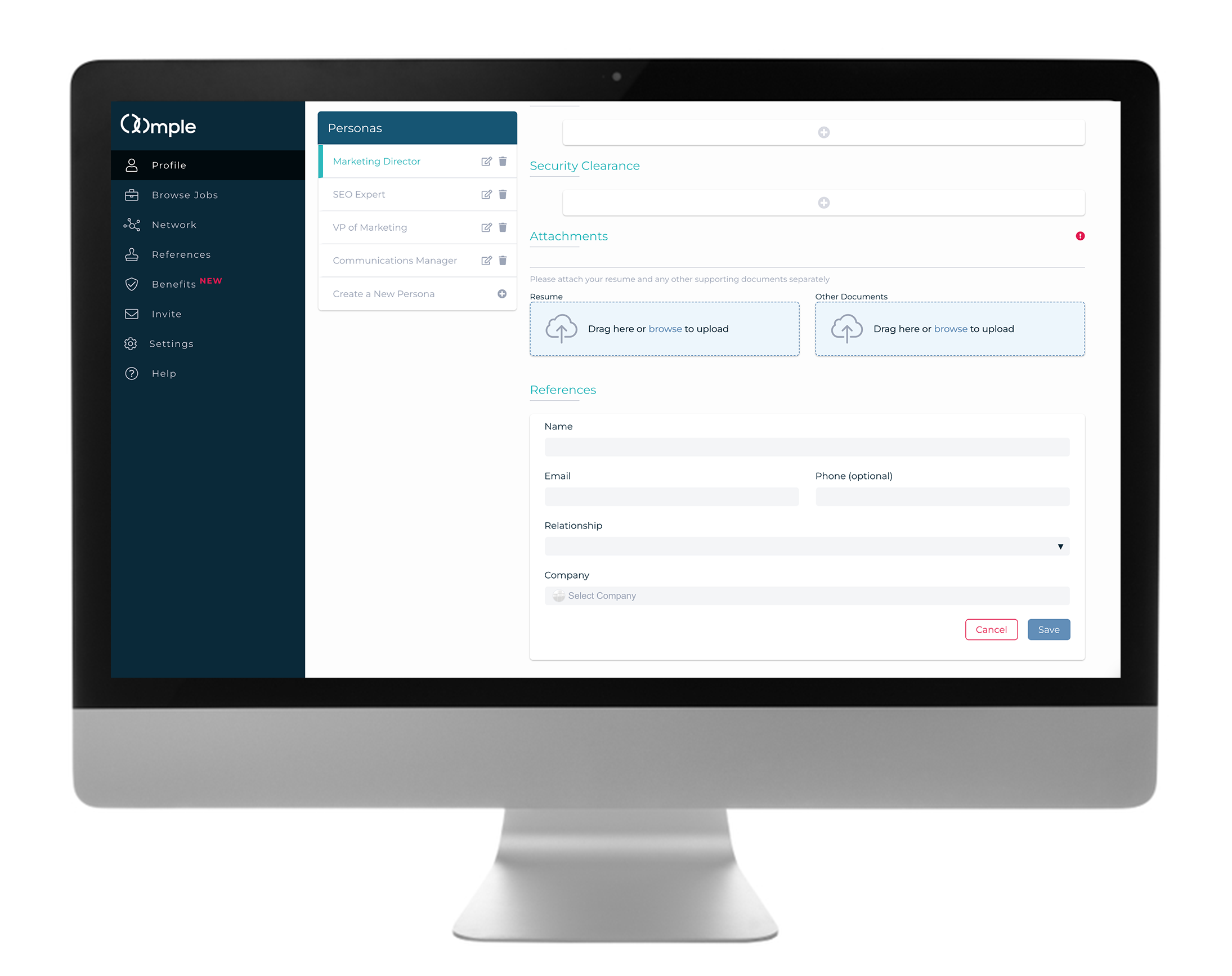 Will this be a lot of effort?
We've made it easy to curate the relevant entries for your different role types.

You'll have one default Persona where all your background information lives and from which you can curate additional ones.

In other words, when creating your different Personas, you'll pull the relevant data (experience, skills, etc.) from your Default Persona rather than re-entering data across each one individually (see, not much effort!).
How does this help me?
Showcasing your various skill sets and expertise is easier than ever. We liken this to having multiple resumes for different opportunities - now, you can easily create and manage them all in one place.
In addition to a more effortless profile management experience, we'll be able to match you to opportunities across all of your experiences and improve notifications about opportunities that meet your skills and interests.
How do I find opportunities?
Here are the steps:
Create and complete your Oomple Profile (link)
Create your Default Persona
Add new Personas (roles) that you can curate from your Default Persona
Let our matching system do its matching magic. You can also directly search for opportunities
Receive or find opportunity matches and apply!
I already have a Persona. How do I update it?
We launched the "Default" Persona feature in August 2022. So, if you created your Persona(s) before, you may need to update it to ensure that all your data is available in your default persona to warrant the best matches!
If that's the case, head into your profile, Review your "Default" Persona data and complete the following steps.
We shipped a merge of all your existing Personas, so there may be duplicate entries on your "Default" now. If this is the case, you can simply:
Head to the Persona tab on your Profile page
Select your "Default" Persona
Navigate to the incorrect or duplicate field and hit edit
Once you have made your updates, be sure to save them!
Repeat this step for any additional information requiring review or updates.
Create any additional personas you desire using your new "Default" Persona
You can easily do this by:
Selecting "Create a New Persona" under the Persona Tab on your Profile page
Name your newest Persona (think" Project Manager" or the likes)
Curate and assign the relevant experience and skills from your "Default" Persona that are associated with this new Persona
Save!
Need help setting up your Personas or have questions? Reach out to us at hello@oomple.com.
Ready to create your profile and Personas and apply to new opportunities?