New Oompler Alert – Welcome Callie!
Oct 19, 2021

3 min read

Well well well, if it isn't a new addition to the team... We want to introduce you to Callie, our Success Team Lead! Callie joined Oomple last week and we already feel like she's been with us since the start (Okay maybe that's a stretch... We already feel like she's been with us since we rebranded from Splice).
Callie is full of amazing ideas and is a bright light during company calls. She thrives on making the complex simple and has a deep curiosity about the human condition and nature of work. Since we've gotten to know Callie for the past few days, we wanted to share the news with all of you and hopefully, you'll be able to get to know her better too!
Callie kick-started her career working in Ottawa restaurants before joining Shopify in 2015. She wore (and continues wearing) many hats while there, including time on the recruitment, account management, and operation teams among others.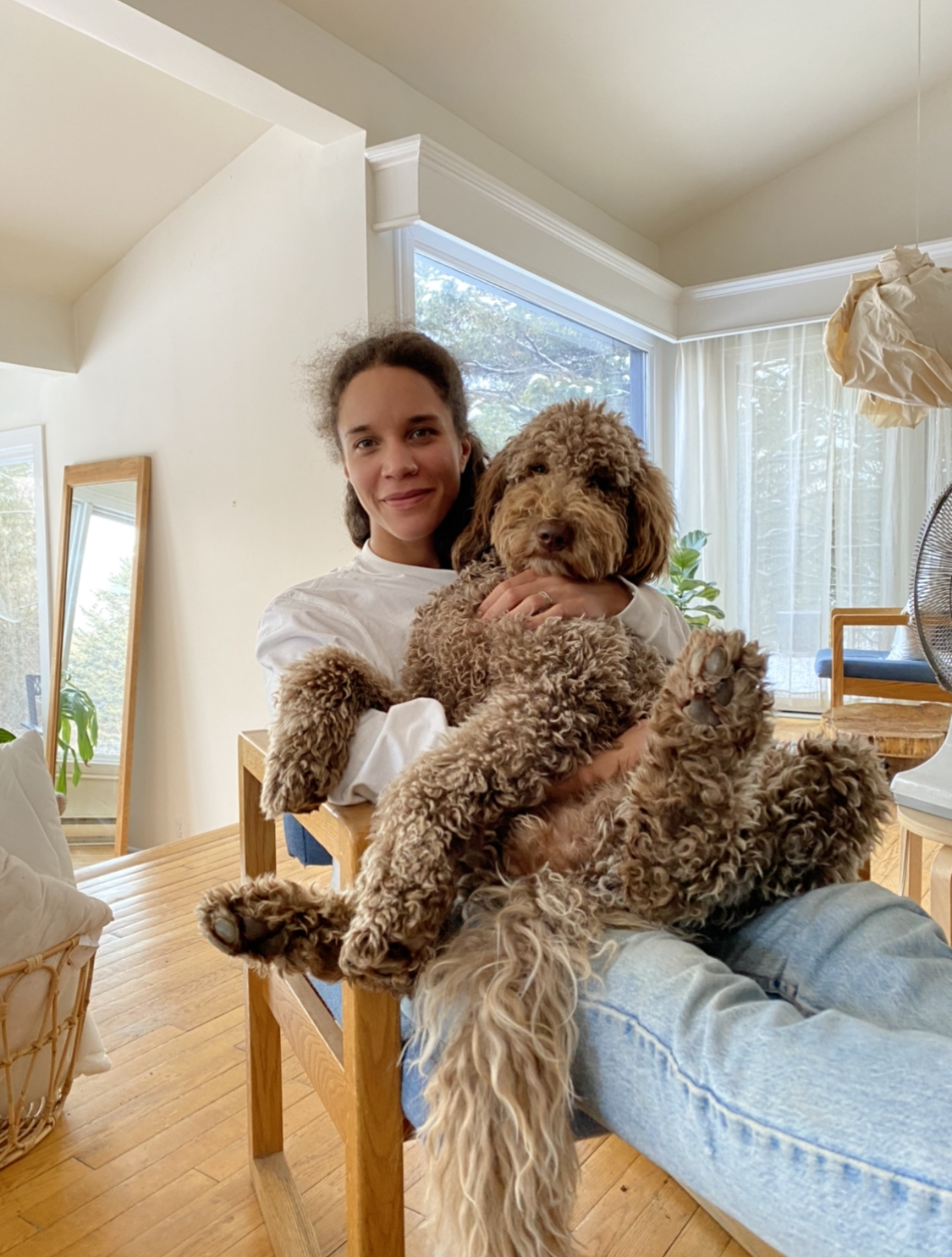 Callie also has the cutest pup that has made a few appearances during our calls and we're MORE than okay with that!
Want to know a bit more about our Success Team Lead? Check out these questions we've asked her 👇
What drew you to join Oomple?
"The product and the people are what drew me to Oomple. I believe the recruitment landscape is ripe for renewal and I'm excited to be a part of disrupting it with a skilled and dedicated team (who don't take themselves too seriously)."
Shed some words of wisdom, your most-used productivity hack?
"I don't currently have it, but TextExpander is one of my most-used productivity tools. It allows you to trigger full-page, rich text with custom fields via a slash command across platforms."
What's a skill(s) you'd like to improve on?
"Most things data."
What's your most embarrassing moment? We won't laugh… At least we'll try not to.
"When I first started at Shopify, I went on a trip to the Toronto office to shadow our team's Director. We were late leaving the office after an interview and had a flight to catch, so we were in a rush. On our way across the street to an Uber, I tripped on the streetcar tracks and got my bag caught. There was nothing graceful or coordinated about any of it and it was rush hour with an approaching streetcar, so there were many witnesses (including my new boss)."
Have you ever met anyone famous? What were they like?
"Dallas Green - meh (sadly).
Tim Baker - funny and personable.
Lupe Fiasco - awesome and down to earth."
What places are on your destination bucket list?
"Oaxaca and French Polynesia"
What's your favourite thing to do on the weekends?
"I like to be outside, play my singing bowls, cuddle with my dog, do general crafting and cook/eat."
What quote do you live by?
"You do not have to be the source through which all good flows to others; what you do is by the clarity of your own example."
Well, folks, we hope you enjoyed learning about Callie, her magnificent personality and skills just as much as we did! Stay tuned for all the great things she'll accomplish here at Oomple. Want to reach out to Callie? Head over to her Oomple profile or LinkedIn. Until next time 👋