From Employee to Freelancer – Steps to Making the Switch.
Mar 12, 2020

8 min read

So, you've looked into going the freelancing route. Whether it's to obtain more flexibility and freedom, a higher wage, work remotely, gain more experience, try new things… Well, you get the point. No matter what's driving your decision to make the change from being an employee to an independent consultant, you might be finding the idea of switching a bit daunting. Well, we're here to say that you shouldn't let that stop you from living the life you want. That's why we've created a guide that will help make your transition from permanent employment to your new freelance career much easier. Check out these 10 steps to increase your chances of success in the professional freelance market.
1. Make sure it's the right move for you.
2. Decide what kind of contract worker you want to be.
3. Research your role and industry.
4. Build your business.
5. Update your resume and profile.
6. Grow your network.
7. Assess your financial sitch.
8. Consider your timing.
9. Quit your day job.
10. Join a platform and line up future contracts.
1. Make sure it's the right move for you.
Many of us leave permanent employment for freelance because it provides opportunities (such as mentioned above) that you can't find in a regular, full-time job. But, you'll want to think about what's truly motivating you to move into freelance contracting before you fully commit. Make sure that you're doing it for the right reasons. If it suits your lifestyle and aligns with your values, then you know you're ready to make the switch. You can also check out our other blog here which helps you decide which type of work is your best fit.
Action steps:
Write down the pros and cons of both in terms of how it allows you to live your life.

Write down your values related to contract work vs permanent work to decide which are most important to you.
2. Decide what kind of freelancer you want to be.
Companies that outsource talent are usually looking for particular skills to accomplish a specific project. So it's essential to showcase your specialized skills, experience level (junior vs senior) and knowledge that you have to offer potential clients.
Here's your chance as well to decide whether or not you're a generalist or a specialist in your role. For example, are you a general Project Manager or are you a Project Manager who specializes in HR Transformation?
This step will determine what type of contracts you get, so, you know, be sure it's something that you enjoy doing.
Action step:
Pinpoint your strengths, specialized skill set, education or certifications.
3. Research your role and industry.
Now that you have an idea of what role you want as a freelancer, do a little research. Look up the role, the industry and experience you need. Also, check out the standard rates, the different types and titles of positions and their availabilities in the workforce. Find out as much as you can about your ideal role and the industries you'd like to be involved in. You may also find that a lot of companies will require specific skills or certifications in the area that interests you that you might not have. Well, this is your opportunity to determine what extra skills you can learn or certifications you'll need to get to move forward and give yourself a competitive advantage.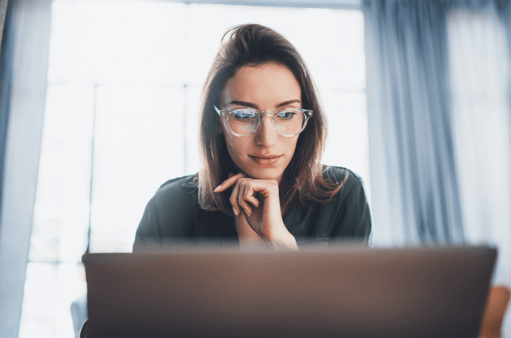 Action steps:
Research your role and decide on your specific title.

Determine if you need extra certifications to meet additional requirements of that role and expand your skillset.
4. Build your business.
Now that you've determined your specific title/role, you need to stand out from the rest and show yourself to the world. Building your brand is simply about showcasing you and what makes you unique. What do you have to offer that'll convince potential clients you have what it takes to deliver their project successfully? Sure, hard-working and being a team player are all great attributes, but also think about what makes you different from the rest. Use this as an opportunity to showcase your awesome personality. If you want to get extra brownie points, build a personal website or a personal profile on a freelancer platform such as Oomple.
Action step:
Make yourself stand out with unique assets, a personal website or personal profile on a freelancer platform.
5. Update your resume and profile.
Update your Linkedin profile with your new consultant title and your new personal introduction. Companies will have eyes on your profile, so let it be a glimpse into what you have to offer as a freelancer. You'll also want to create a personalized profile on a platform that is specific to freelance workers. That way, you can connect with companies that interest you and see what potential contracts are available.
This usually goes without saying, but you'll definitely want to ensure that your resume is clean and up to date before applying to contract jobs. You should tailor it to your new role or to the skills that a specific company is looking for.
Action step:
Refresh your Linkedin profile, create a freelancer profile and tailor your resume to your new role.
6. Grow your network.
Yes, you hear this everywhere, but as it turns out, sometimes meeting the right people at the right time opens the door to an awesome opportunity. So, put in a little effort to maintain solid relationships with colleagues and clients you already know, and keep expanding your circle. You don't need to go to every networking event, but set yourself a goal. Attending 1 event a month related to your field may work for you. Make sure you tell people in your network about your new venture as a contract worker so they can help spread the word. You never know who will help you snag your first contract!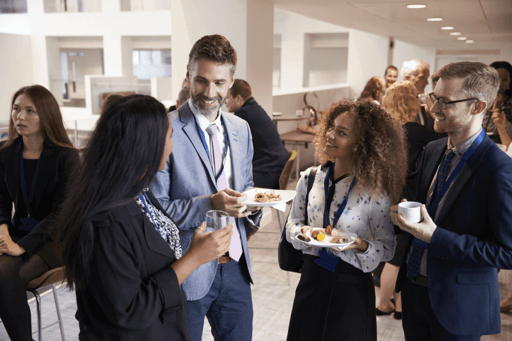 Action step:
Reach out to your current network about your new venture and attend networking events related to your field.
7. Assess your financial sitch.
Do you feel financially secure enough to potentially take a few weeks to a few months off while searching for your contract role? Assessing your finances will be an essential step to consider. You don't want to add additional stress or settle for a contract job that isn't right for you merely because you feel a tad desperate. And if you don't have enough savings, that doesn't have to stop you either. Consider keeping your current job a tinsy bit longer while you dive into your search. If that's not possible (or too painful), you can also consider different part-time gigs to take some of the financial pressure off in the meantime.
This new venture also means a new financial routine. Other financials to consider is how you will charge for your services. Will you charge by the hour? By the project?
Also, while you'll be able to set a higher hourly rate as a contractor, you'll need to consider the time to line up future contract jobs and save a little extra in case there's a break in between contracts (or to travel in the meantime, hey, it's your choice). Think about adding personal insurance to your budget or personal equipment, such as a new laptop, that you may need that was otherwise provided by your employer.
Action step:
Calculate your current monthly spending and savings and see if you can afford some "in-between time."
8. Consider your timing.
Timing isn't everything, but it can sometimes have a significant impact during your contract job search. So don't get discouraged if you don't land that contract right away. One of the reasons can be because of a "dead zone" in hiring for your specific industry. For example, in banking, they tend to hire less around the end of the banking financial year (aka between August and September). Also, between October and January tends to be a general "dead zone" for most companies because of the holiday season (people are eating turkey and all that). That being said, don't avoid applying in those times all-together because some employers have urgent contract positions to fill. Just keep in mind that there may be a longer wait time during different times of the year.
Action step:
Research what the "dead-zones" of hiring tend to be for your field of work to decide if the timing is right for you.
9. Quit your day job.
Yes, it's time. Quitting may be the easiest or hardest step for you, depending on how you feel at your current job. Regardless, you'll probably want to leave on good terms and resign gracefully (please, no rage quitting here). Write your formal resignation letter, find time to speak to your employer in person regarding your choice to leave and give adequate notice. By maintaining a good relationship with them, you'll keep them in your network, and you can also ask for a letter of recommendation.
Remember the reasons you're choosing this new contracting career path and avoid procrastinating your resignation for too long. Otherwise, you may find it easy to get stuck in your comfort zone and miss out on contracting opportunities.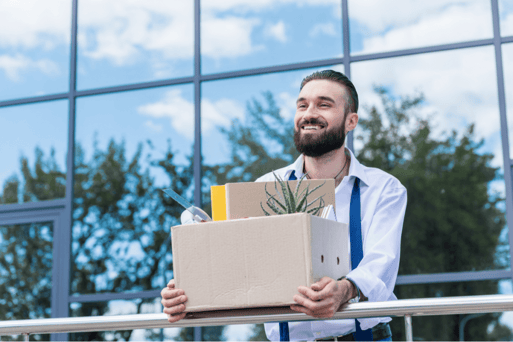 Action step:
Formally quit your current job with a resignation letter and adequate notice.
10. Join a platform and line up future contracts.
A platform for contract workers will make a world of difference for your new freelance career. A contract marketplace, such as Oomple (yes, this is us, woop), will help you connect to companies that are seeking your specific talents to help accomplish their project. By being on a platform, you'll also be able to browse future opportunities and prepare yourself for your next role. If you're comfortable with stability and certainty, then you may find it more of a positive experience to line up your next contract before your existing one concludes.
Action step:
Join a Freelancer platform, create a customized profile, connect with companies and apply for contract jobs.
Action steps checklist: