Welcome Aboard, Krystyna!
Jun 7, 2021

3 min read

The Oomple Team is thrilled to have another member join! Krystyna will be joining our Success Team and we can't wait to share her journey with you.
Krystyna started her career with a recruiting agency in 2016, then transitioned to a startup environment where she worked with numerous candidates and clients. She's the Queen of conducting recruitment campaigns, directing job requests, and mentoring young professionals on hiring and retention best practices. We know she'll be a killer asset to the Team and can't wait for you to get to know her some more. Check out what she has to say:
What drew you to joining Oomple?
"It's a fast-growing company aiming to change the industry and the market entirely, and I believe in that idea and want to be a part of a group of game-changers."
What made you choose your career in recruiting/talent acquisition?
"It was always easy for me to get along with people and I'm a talkative and people person, so I wanted to see if I could use those skills and make a career out of it. I like recruitment as I love working with people, making connections, and sometimes even changing their lives by helping people get into a career where they can shine. I think my superpower is in establishing more meaningful connections with candidates, clients, and the internal team. I think it's crucial to build a connection with a person, especially in the HR industry where your main resource is people."


What do you do to unwind after a busy workday?
"After a busy workday or if I'm overwhelmed, sad or angry, I go for a long walk with my dog with no phone. It helps me reduce stress, reflect on myself, organize my thoughts and calm down my brain."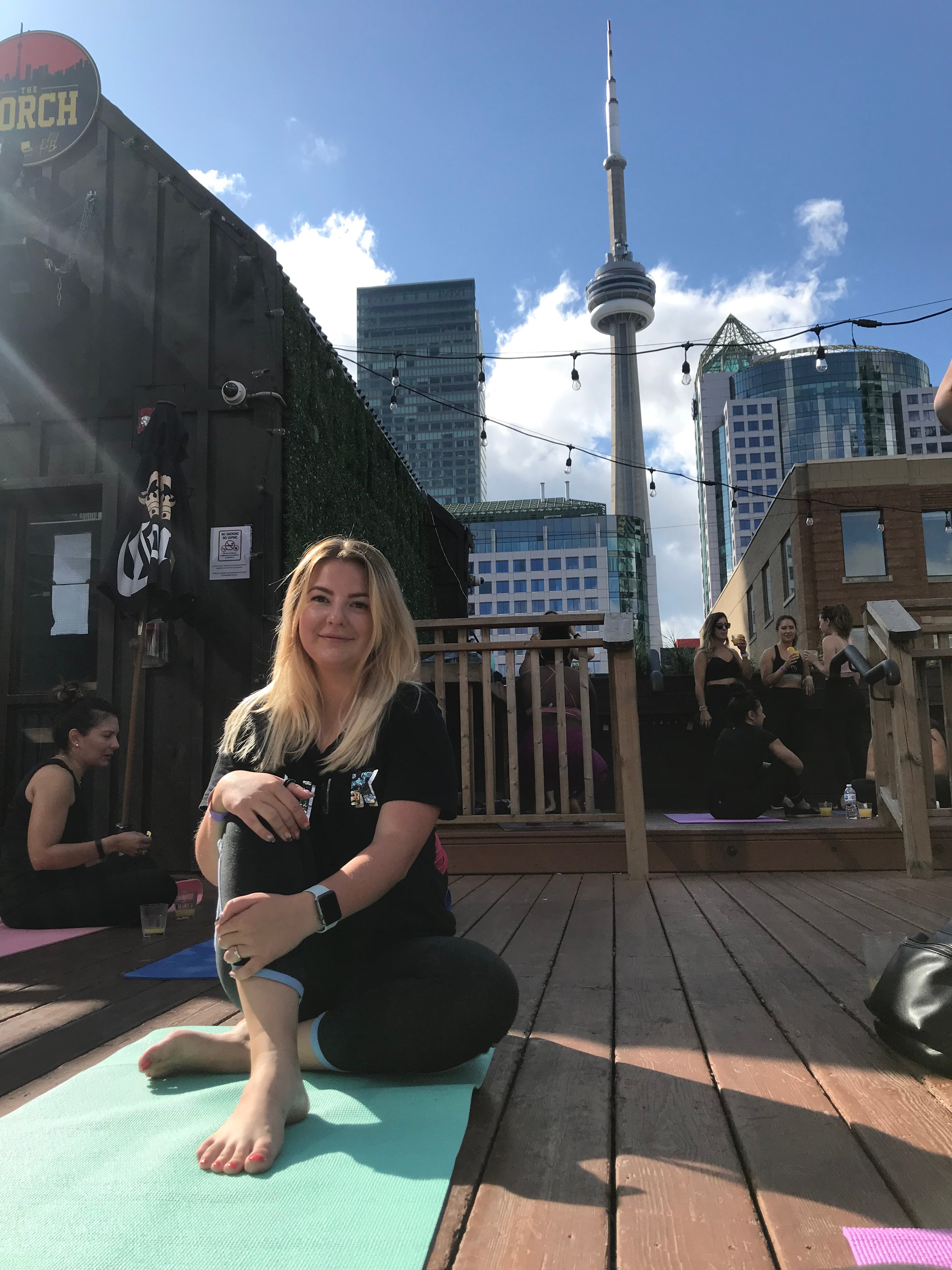 What's your current Netflix guilty pleasure?
"I watched so many things! Mostly comedy, dramedy, or detectives. My most recent ones are "Who killed Sara?" and "Good Girls". I'm also a fan of "Down to Earth" - the documentary about life experience, green energy, nature and sustainable living practices from around the world and "Life in Color" - about the ways animals use colour throughout their lives."
What's your most-used emoji?
😂
What's on your bucket list?
"Definitely lots of travel! Beach vacations, hiking, exploring Canada and more. I like travelling and miss it a lot. I was lucky enough to have the opportunity to visit more than 20 countries and hopefully, one day, I can see at least half of the countries in the world!"
What song can you listen to on repeat and never get tired of?
"If I have to pick one song it would be "Dance Monkey" by Tone and I"
What quote do you live by?
"You only live once, but if you do it right, once is enough." – Mae West
Looking for your next contract or want to connect with Krystyna for some insight? 💻 Check out her Profile or reach out to her via LinkedIn!