Oomple's new Self-Serve Subscription Platform for companies and agencies is here! We're improving the way you find and hire temp talent. And, helping on-demand professionals build their brand, manage their freelance careers, and access more opportunities.
We know that one of the biggest pain points when it comes to finding talent is time. The time spent searching for, nurturing, engaging with, and managing candidates and on-demand talent. That's why we decided to build a one-stop-shop solution for companies and agencies, to cater to wherever you are on your hiring journey.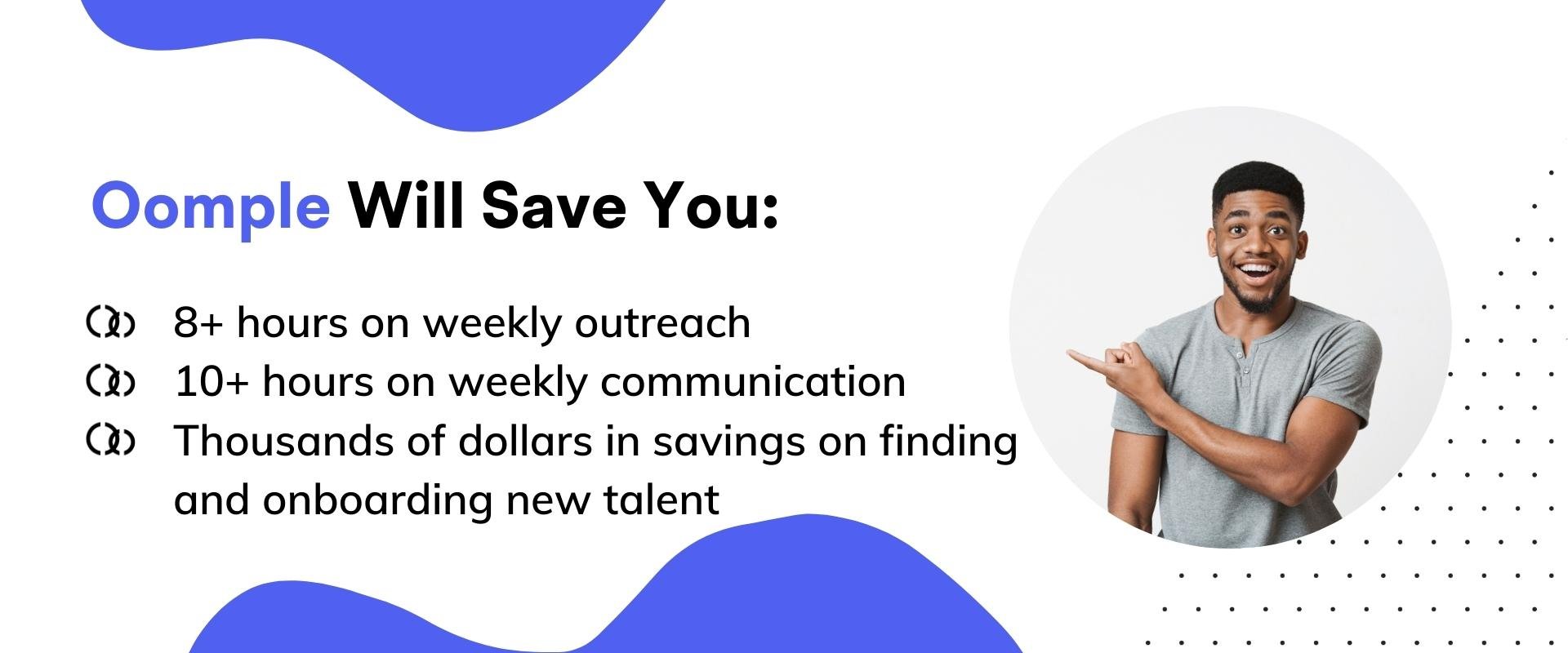 Our Marketplace helps on-demand professionals grow their freelance careers, and helps companies grow their business by giving you direct access and visibility to 550+ forward thinking companies, and an active network of over 60,000 professionals.
After launching our Self-Serve platform at the beginning of the year, we've been working hard to ensure the best user experience for companies and agencies to search for, communicate with, build benches of, and hire candidates. And, are excited to announce that all of our upgraded features are live!
Our New and Improved Features include:
A New, More Powerful Search:

We've revamped our search functionality to make finding matches, building benches, and creating wish lists of candidates easier than ever before! With our new filtering options, you'll be able to find the talent you're looking for, fast!

New requests:

We've made it faster and easier to create new requests, and have updated the financial calculator to include margin or uplift.

New Professional Profiles:

We've added in more technical platform skills, technical frameworks and languages, and role-based certifications. You'll be able to view all of this experience, or specifically filtered experience, on each professional's profile.
Tsitsi (Cici) Urigashvili, Senior Technical Recruiter from Maxsys shares "I like the fact that information is shown upfront. Rates, availability and even candidates' preference on working remotely, hybrid or onsite. This helps me get to matches quicker by helping to determine who might be a better fit and focusing my time there."
Here are some key product features you'll unlock by subscribing to our platform:
🎉 Active Network: Search our active network of over 60,000 professionals
🎉 Unlimited Access: Unlimited posts, searches, communication, and matches
🎉 Direct Communication: Simplified communication and ability for mass messaging
🎉 Networking Tools: To build your network, create wish lists & build Company brand
🎉 Cost Savings: Features designed to cut down your time spent searching, vetting and matching
Oomple CEO, Norm Daigle, states "We know the challenges companies face searching and engaging with on-demand professionals. We also know the importance of networking and building your professional community. We decided to take these challenges and build tools to facilitate the entire hiring journey, while also helping on-demand professionals and companies grow their business and networks. We're thrilled to start helping you achieve your hiring and business goals!"
The future of work is here, and we're paving the way for how companies and agencies hire; and how on-demand professionals find work. By creating a fully automated platform, we're allowing companies and on-demand professionals to not only save time and resources, but to also take control of the entire process.
Are you struggling with finding and engaging with on-demand talent? Oomple is here to offer the necessary platform for growing your business. Learn more about our self-serve subscription model and how we can help you!