Positive Work Culture With a Remote Team
Jul 14, 2020

8 min read

Ah, the age-old… or should I say… the new-age question.
Should my company go remote?
Well, first of all, deciding between having a remote freelance team or staying traditional with on-site employees doesn't have to be such a complete overhaul. Yes, you can go entirely remote or you can have both a small team of employees and outsource remote freelance professionals for the specialized skills you need.
Regardless of how remote you want to go, one of the biggest barriers that prevent companies from taking the leap is the risk of losing positive work culture. After all, 94% of executives and 88% of employees believe a distinct workplace culture is important to business success. Work culture is linked to greater collaboration, productivity and even 4x increase in revenue growth.
So, yeah, we definitely understand that wanting great work culture is a valid concern when it comes to hiring remote teams.
However, we're here to tell you that, again, you can have both! Yes, have your cake and eat it (what's good in having cake if you can't eat it anyway?). You can have your remote team of freelancers and still maintain a positive corporate culture.
Check out the ways to maintain or build a positive company culture with a remote company or remote freelancers.
But first. What exactly does work culture mean and why does it matter?
Well, the Webster dictio… Just kidding. It's not quite that easy to define culture because it varies for everyone and it's not something tangible.
It's way more than ping pong tables and some tasty office snacks (although those definitely don't hurt). Employees and freelancers actually prefer workplace wellbeing to material benefits.
Work culture is essentially the qualities of your work environment and your company's personality. It's a mix of leadership, values, beliefs, interactions, behaviours, attitudes, support, inspiration, vision and collaboration that contribute to the emotional and relational environment of your workplace.
And, as mentioned above, it matters because a positive workplace culture improves teamwork, raises the morale, increases productivity and efficiency, and enhances retention of the workforce. Job satisfaction, collaboration, and work performance are also elevated. Most importantly, a positive company environment reduces stress in employees.
"Corporate culture is the only sustainable competitive advantage that is completely within the control of the entrepreneur."– David Cummings, Co-Founder, Pardot.
Here are 5 things essential to creating a positive culture with remote teams.
1. Leadership & Trust
Company culture starts with the leadership teams and managers since they'll set the tone for the work environment. It's up to leaders to lead by example. It's about showing empathy, respect, support, kindness, and making it a safe and judgement-free place for everyone. Your remote team must feel comfortable communicating openly and sharing their opinions or ideas. That being said, it's important to set the expectation that it's okay to make mistakes. Allowing for mistakes takes away stress, builds loyalty and also fosters more creative thinking.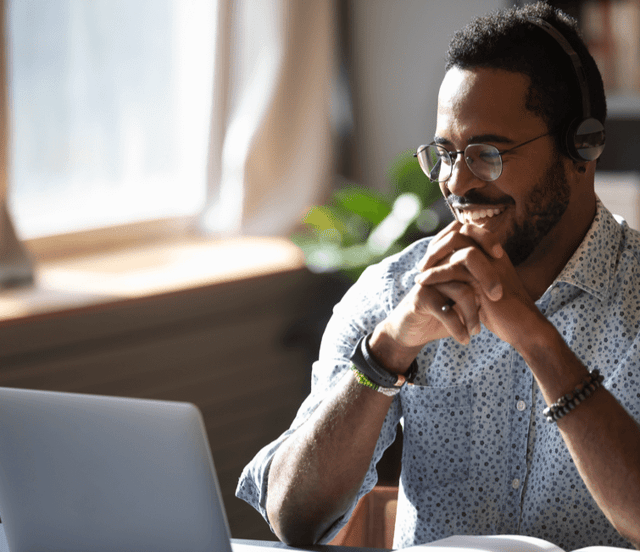 "Teams that are emotionally connected can be vulnerable with one another because there is a baseline of safety and trust in the relationship. This means they're more willing to share that crazy idea or push back when they see something that they don't agree with."— Jesse James Garrett, Chief Creative Officer at Adaptive Path
Trust plays a huge part in fostering strong team relationships and building a positive culture. Remote leaders and teams have to trust each other in order to collaborate effectively. Set expectations and deadlines but leave room for flexibility and understanding. Also, don't get wrapped up in their work hours. A hint of what not to do: Don't have your remote workers clock in every hour and insinuate guilt if they didn't work their 9-5 or a total of 8 hours. It's counterproductive. Rather, freelancers who don't feel pressure will work more productively and efficiently because they have the freedom and desire to do so. Basically, getting things done is a by-product of trust.
"Hire great people and give them freedom to be awesome."– Andrew Mason, Founder, Groupon.
Likewise, you should promote work-life balance and understand that people have "off" days as well. Life happens, kids get sick and that's all a part of it. If you're open and supportive, people will be honest with you. Encourage your team to take vacation days as well – people who have fun and balanced lives will come back to work more motivated.
Remember to be a present leader, leave time for team, and one-on-one, virtual chats with your remote freelancers. Listen and be willing to help with constructive feedback.
2. Communicate Values and Expectations
Creating a high-performing remote culture is easiest when everyone understands and believes in the company's vision. So it's important to be clear and concise when communicating your mission and goals. It puts everyone on the same page and reminds them of what they're all trying to accomplish together. You should also have a set of values specific to your team – what you believe in and how you work together. This can really harness the direction your culture takes.
"Customers will never love a company until the employees love it first."– Simon Sinek, author, Start with Why.
Communicate expectations by scheduling regular meetings together to discuss timelines and keep everyone in the loop of what everyone's doing. Ensure that everyone feels valued and that they can participate in these meetings since it's a time for decision making, feedback and adjustments.
Having these regular meetings not only keeps everyone on the same track but also increases motivation amongst the entire team.
3. Stay in Touch & Plan Activities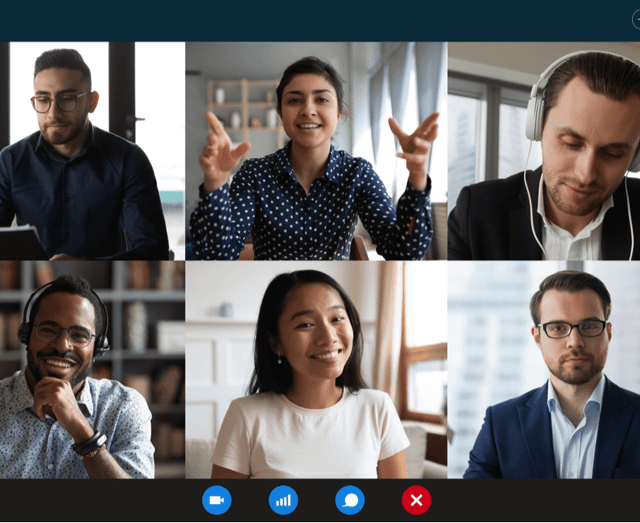 Staying in touch and communicating isn't only about having work meetings – it's about fostering friendships and doing activities outside of work. And yes, this will be different with remote freelancers, yet definitely still very do-able. Virtual communication tools will be your best friend for this. You can start by having a funny Slack channel where the team can post funny memes, GIF, cat photos, videos etc. Laughter and inside jokes are a great way to create friendly bonds. You can have other Slack channels too, where you share recipes, workouts, books or tips and tricks. You can even set fun goals together such as training for a half-marathon and keeping each other on track. There are so many ways to feel closer at a distance, you just need to find what's right for your team.
Rituals and recurring events together will also bring the team closer. Try a virtual game night or virtual team lunches every week or other week.
Don't forget to celebrate milestones together as well as team member birthdays. Write down everyone's birthday and put it in your calendar. Remembering someone's birthday isn't a huge task but it goes a long way to boosting happiness. You could even send a funny virtual card and sing happy birthday over a zoom call to get even cheesier.
4. Properly Welcome and Onboard Freelancers
Give every new remote freelancer a proper, big, warm team welcome. Set up a group video call to introduce them and have other team members introduce themselves as well. You can help break the ice here with some fun games such as "would you rather", "2 truths and a lie", sharing fun facts, or anything else that you can think of.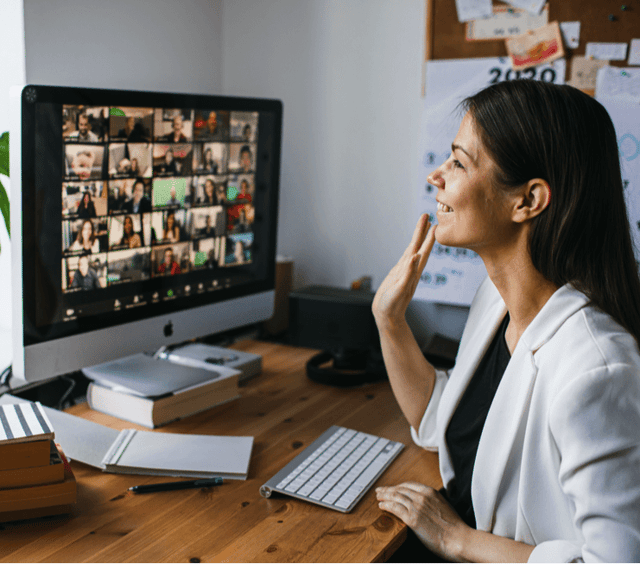 You'll also want to organize one-on-one meetings with team members that they'll be collaborating with and their manager or direct reports. This way, they'll get to know each other on a more personal level and understand the lay of the land.
Onboarding is also a great opportunity to present your team values, company culture, vision and mission as well as setting clear expectations. You can read more about how to virtually onboard remote workers efficiently in our other blog here.
5. Give Feedback & Recognition
"Our secret weapon for building the best culture is open and honest feedback."– Gina Lau, Team Operations, HelloSign
A great way to get honest feedback is by sending out monthly or quarterly surveys for freelancers with the option to remain anonymous. This will give you accurate info on how freelancers truly feel about the company culture. Example questions are:
"What process can we improve on?"
"How can I be a better leader?"
"How fulfilled are you?"
"How would you rate your work-life balance?"
"Do you think our organization supports your professional development?"
Ensure to also ask questions that aren't necessarily work-related such as general happiness, feelings of isolation, overall physical and mental health, stress levels, etc. After all, we are human and if your team feels like you're a good support system, then chances are they will value and appreciate your company even more.
You should also make time to have quarterly one-on-one feedback meetings where you ask individuals more specific questions. Examples can include:
"Are you clear on what your role is and what you should be working on?"
"What do you need from us to stay motivated?"
"Are there any roadblocks/challenges preventing you from succeeding or accomplishing your tasks"
"What do you enjoy most and least about your role?"
What do you think we can improve on to make freelancers happier?"
During your feedback sesh, give freelancers space and time to ask you questions in return. Let them know in advance so that they can prepare a list of questions they have for you.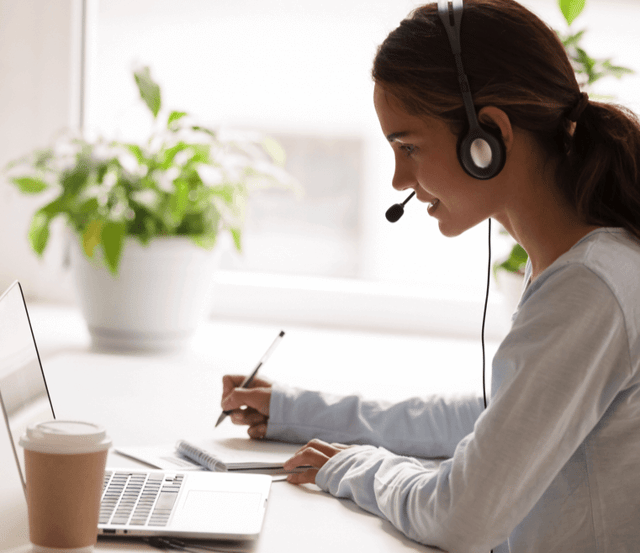 Schedule time for feedback as well after different milestones in their journey with you. Whether it's after the onboarding process or after they've completed a project. This is the opportune time to gather feedback on their experience and the ways it could have been improved. When receiving feedback, keep an open mind and stay empathetic. You want freelancers and remote employees to feel comfortable and safe speaking their minds. Their honesty is so valuable for company growth and development.
Lastly, give credit where credit is due. Public recognition of a job well done is one of the most effective ways to motivate a remote team. And although you can't hang their pic on the office wall, make an effort to give shout outs for accomplishments and recognition to the efforts and successes of freelancers. You can do this in Slack messages (that way you can add "hands up" emojis and funny GIFs), via email, over video conference calls, etc. The key here is to stay genuine and show true appreciation for your remote workers.